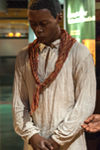 Freedom Trail Tour
Price from Can$ 39.80
Follow the Freedom Trail in New York and learn about brave men and women formed the networks in Brooklyn and Manhattan that became the Underground Railroad. It's a fascinating and interesting tour that shouldn't be missed!

Highlights:
- Enjoy a 2 hour tour and learn about slavery in New York
- View historic sites that were part of the Underground Railroad network
- Visit a memorial and museum commorating the lives of enslaved Africans in NYC
- Learn about the long journey that many slaves undertook to gain their freedom

Learn about the Freedom Trail
On the Freedom Trail Tour you'll hear the exciting history of how a band of brave men and women formed the networks in New York that became the Underground Railroad. You'll also get to visit an archeological site and memorial dedicated to the memory of enslaved Africans in colonial America and view the former stations, including the former locations of homes and churches, that were on the Underground Railroad.

You'll also learn about the riots, revolts and dramatic escapes that occurred during American slavery and listen to tales of courage and triumph, and discover the stories of real New Yorkers who risked life and property to help people escaping slavery.

The tour is operated in English.
How do I get my tickets?
Shortly after your booking is complete your e-ticket will be send directly to your email, just print it out and bring it on your tour.
Where does the tour begin?
The tour starts in front of the National Museum of the American Indian. Please be there 15 minutes before the tour starts.
How long does the tour last?
The tour lasts 2 hours.
Are there children's tickets?
Yes, children's tickets are available for children between 6-12 years old.