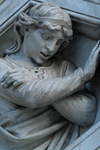 Florence Sightseeing with Drawing Class
Price from Can$ 147.00
This is the perfect tour for anyone interested in the life of a Renaissance artist in Florence. Combine a walking tour of the city with an hour drawing class, where you get to test whether or not you might be the next Michelangelo.

What's included?
- 60 min. drawing class
- Art supplies
- Two hours walking tour
- Guaranteed a maximum of 6 participants per tour

Walk in the Foot Steps of Michelangelo
The tour starts with a 2 hour walking tour though the beautiful streets of Florence, during which your tour guide will tell you about its history and significant buildings. You will have plenty of time to admire the magnificient buildings and important monuments. Along our walk we'll visit Piazza della Signoria, Ponte Vecchio and Florence's landmark, the Duomo (built between 1296 and 1436).

The tour ends in Piazza della Signoria, where your tour guide, who's also a graduate of the Accademia d'Arte di Firenze, will hand each of you a sketching pad. Don't worry you don't have to be an experienced drawer, you will get a full demonstration on the technique of sketching. Just pretend you're Michelangelo and start drawing.

Highlights:
- Piazza della Signoria
- Ponte Vecchio
- The Duomo
- Basilica di Santa Croce
- The Bapistry
- Palazzo Strozzi
- Piazza della Repubblica
- Palazzo Vecchio

The tour is operated in English.

How do I get my tickets?
Shortly after your booking is complete your e-ticket send directly to your email, just print it out and bring it on your tour.

Where does the tour begin?
The tour departs from Café Rivoire in Piazza Della Signoria. Please show up 15 minutes before departure.

How long does the tour last?
The tour lasts 3 hours.

Are there children's tickets?
Yes, children's tickets are available for children between age 7-17. Children under 7 are free, when accompanied by a paying adult.